To better manage their workspace, many businesses are turning to meeting room booking tablets systems. Employees can collaborate more effectively in a shared office, thanks to conference room booking tablet that helps them keep track of their tasks. To use your company's room reservation system, employees will require a meeting room booking tablet.
Workers are reminded to plan time and use workspace wisely when meeting room display tablets are placed outside of meeting rooms. When it comes to connecting the digital and physical worlds, conference room scheduling tablets are a natural fit. Listed below are few reasons why conference room scheduling tablets are crucial to every room reservation system and how organizations might use them most effectively.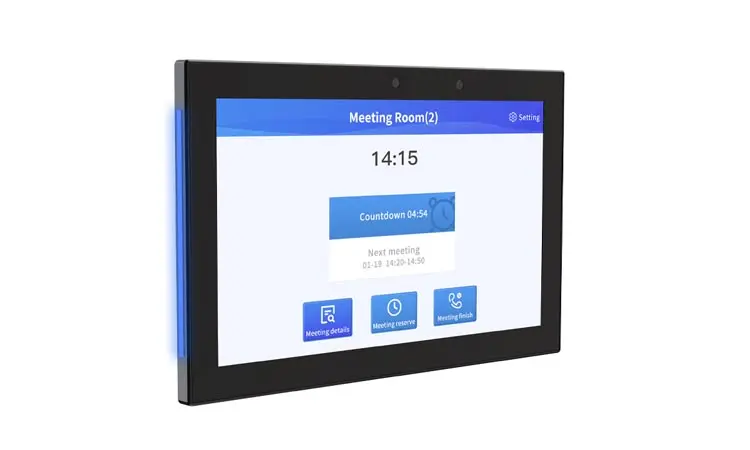 Reasons to use Meeting Room Book Tablets
Meeting Room Book Tablet Is Intuitive
Tablets have become an intuitive technology for many people in the age of mobile phones and touch displays. Meeting room tablets have become an intuitive technology for many people in the age of mobile phones and touch displays. To gain access to features that are not available on static booking displays, they tap, swipe, and pinch. Employees are more likely to approach and utilize meeting room booking system tablet when they are already familiar with them, which makes it easier for them to do so appropriately. They'll feel at ease making reservations, checking accommodation details, and even sending invitations.
Easy Customization & Push Notification
There are a broad range of options for push alerts and other customization when using meeting room display tablet for conference scheduling. This may have a significant impact on how and in what capacity employees engage with different settings.
Habit Forming
Conference Room scheduling tablet is more likely to become a regular part of the workday for employees who are already familiar with it. Because conference room reservation tablets are so user-friendly, fear of using the programme may be removed, allowing positive habits to establish. The more familiar people grow with tablet booking, the easier it will be for them to use. Booking software offers facility managers a clear picture of how efficiently their space is being used, which aids in maintaining a productive workplace. This leads to improved workplace design, which is based on a greater knowledge of how people use their space.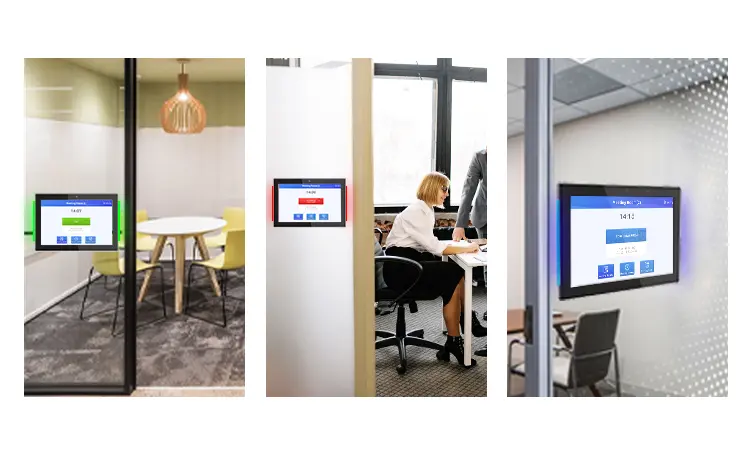 Which Room Booking System Tablet Is Good for you?
For your members to be aware of what is going on in your flexible workplace and which resources are free to use or book, you need high-quality digital signs installed throughout the room. A wide range of alternatives are available, from wall-mounted screens to apps that operate on android advertising displays. We have multiple options but SAD1010M 10-inch Meeting Room Booking Android Tablet is perfect to accomplish your goals.
So, without further details, let's look at some of the top features of SAD1010M conference room booking tablet.
· Quick and easy to use
· LED light to indicate meeting room status
· Built-in PoE (Power over Ethernet) Support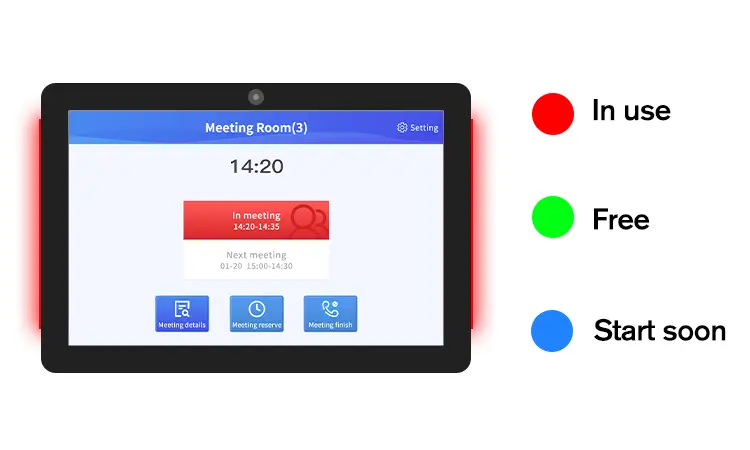 SAD1010M 10-inch Android Meeting Room Tablet Benefits
· Additional time and space
· Central management
· Simple room booking
If you need a new booking device for your office, the SAD1010M 10-inch Meeting Room Booking Android Tablet is the perfect option for you!