Before the internet, the true reach of a retail business was largely decided by how many shoppers would come in through their doors. Improvements in technology have transformed this so that today most advertising is done online. The traditional formats are being replaced by new ones which are often more captivating and eye-catching. Retail has always been at the forefront of marketing, even in the face of other advertising industries. Due to this, many businesses turn to them for what will work best.
It is in retail that many businesses first learn the value of constant promotions, advertisements, and branding. That's because, in retail, today's customer is more likely to demand a lower price tomorrow. Their budget for your products is limited (much like their time in deciding whether to visit your storefront). So when the customer sees an ad about an item they like online or in print, they expect it to be at their favorite store waiting for them today. Here are some of the top reasons why to use a retail screen for advertising your display.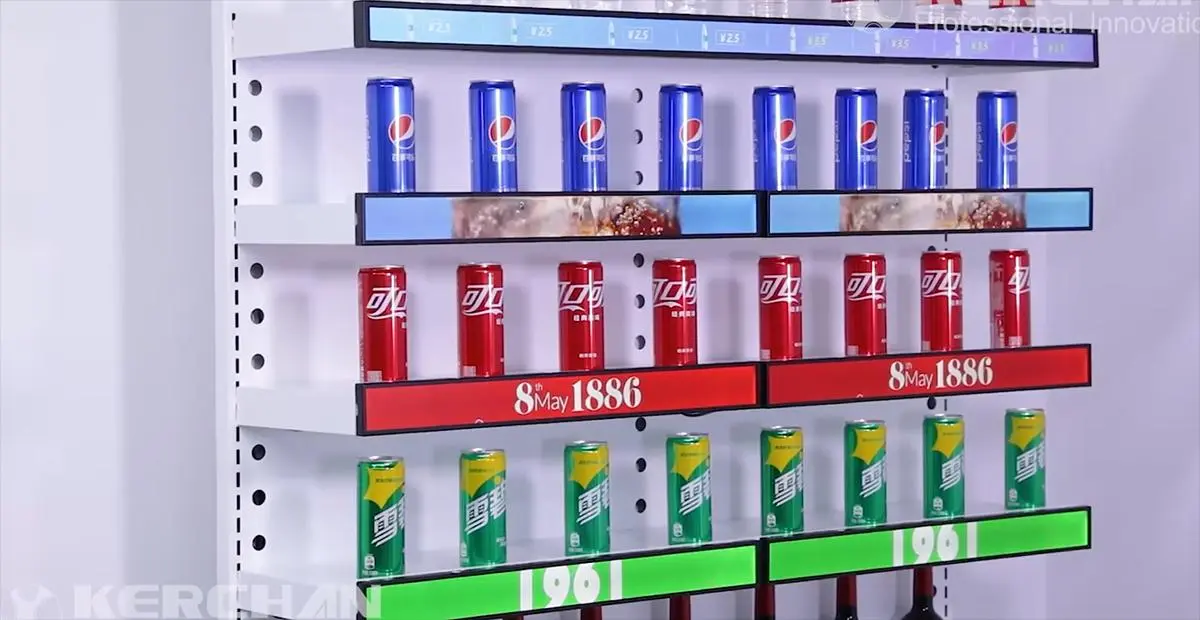 Advertising via a digital screen appears In-the-moment
Digital display screens are very efficient for retailers. They allow you to quickly change your advertising according to customer demand, not only making it easier for you but also giving your customers a better experience: as they allow companies to quickly and easily display information right when people need it. For example, if you need to update prices or change your inventory, you can adjust advertising in a matter of minutes. This is especially beneficial for seasonal advertisements like the holidays, where the weather and time of year may require changes in content. Thanks to real-time messaging, companies can adapt their messaging with ease.
Your Store's Long-term Viability Is Improved By Digital Ad Screens
From point of sale to shelf to post-consumer recycling, there is no other choice for marketing materials than retail screen. It is not only more appealing, but it is also more environmentally friendly. Displaying your offerings digitally lets you, direct consumers, to your website when it's time for them to take action; saving you money on marketing efforts that don't produce results. Because you don't need to produce new layouts for every small change, you save money and time.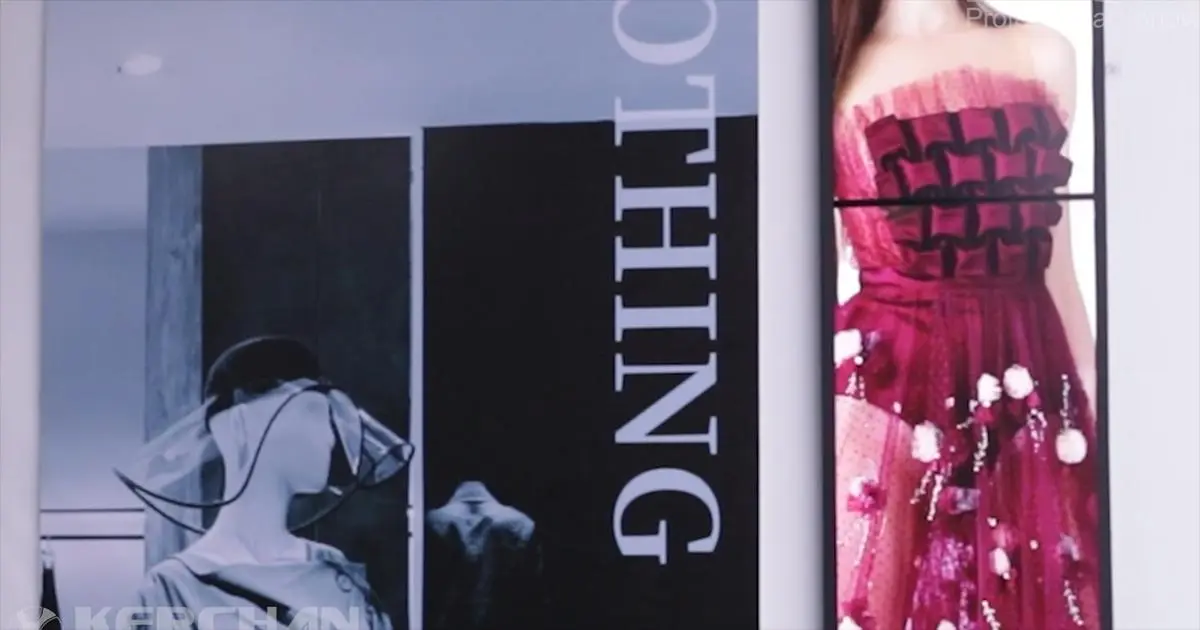 They have a lengthy lifespan
Not only does visual screen advertising create a memorable and long-standing impression in the mind of consumers, but it also has a longer life than traditional billboards. Although a large investment upfront, advertisers choose the screen advertising method because it is visible from far away and those who see the billboard notice the product or service immediately.
Advertising administration is simplified via digital display screens
Print-based advertising campaigns are expensive to run. Not only are you paying for printing leaflets that are distributed across numerous locations, but you also have to coordinate the process if you're running a multi-city campaign. Digital retail advertisements allow businesses, no matter the size or number of locations, to maximize their investment in advertising.
It Is an Unavoidable Form of Advertising
Some people don't like ads. They find them disruptive, annoying, or even malicious. Some people even use ad blockers to avoid ads altogether. But billboards are different. They are out in the open, and no one can avoid them. This is why billboard advertising companies do not use the kinds of advertising methods that are sometimes used online, such as pop-up advertisements or advertisements that automatically start playing when viewers load a page on a website. Besides knowing that plenty of people see them, billboards are located in places where they are more likely to be noticed.
Your Brand Comes To Life with Digital Screen Advertising
Imagine you are shopping in a typical retail store. You walk past an elegant digital advertising display that features your consumer product. The display is beautifully lit by LED lighting, and its sleek design fits right into the modern decor. Without a doubt a memorable story has already been injected into your minds, hence Display advertising is an efficient investment that can lead to tangible sales increases. It also gives you more chances to differentiate your store as well as sell your unique selling proposition.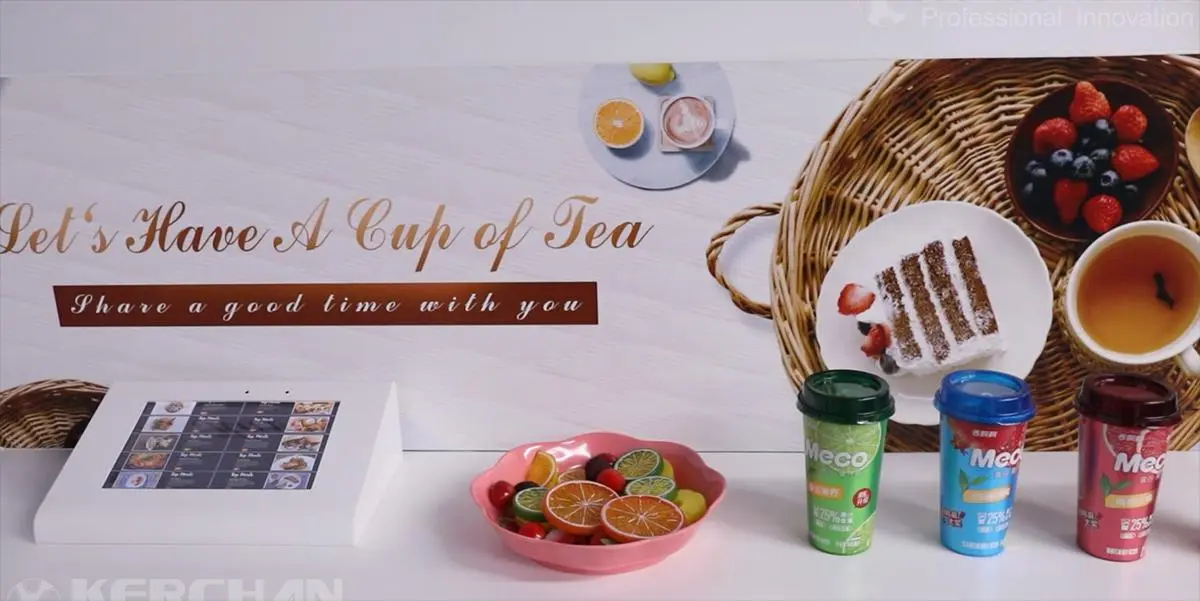 It Is Possible To Mix It alongside Other Forms of Advertising
The fences are an important element of outdoor advertising along with other types of support. As an indoor advertising medium, the fences are very effective. They can, nonetheless, be employed as an advertisement display throughout the open air. As well as traditional outdoor formats, such as hoardings, posters, and sandwich boards, companies can now choose from a range of high-tech options. The fence can create a "seamless" marketing experience, with users actively enjoying the activities around them and not being distracted by advertising.
They Suited For Attractiveness
Retail screens are ideal for catching shoppers' attention and encouraging them to go into the store. These screens come in different shapes and sizes and can be used indoors and outdoors, and they even appear to glow, keeping them visible at night. The screens display clear images that draw shoppers into the store. In today's world, Industry-leading screen graphics specialist displays have become the industry standard to help maximize your promotional reach.
A Wide-Reach out
Retail screen advertising offers countless benefits to companies over traditional signage. Not only is the number of stakeholders potentially greater, but it is also possible to broadcast several ads at once. This makes this medium perfect for short-term campaigns that are meant to spark interest in a product or service over a limited period.
Competing With Internet Merchants
Retailers are adapting their strategies to compete with the growth of online retail. One way they can do so is by deploying technology like retail displays. Technology like this is very versatile and easy to update, making it an important tool for improving the in-store experience.
Self-service Options for Shoppers
Self-service is quickly becoming the most popular way for customers to interact with customer support. In addition, 73 percent of customers prefer self-service to converse with a customer service representative. Brick-and-mortar retailers have a tremendous potential to use digital signage integrated self-service features. Self-service provides not solely cost-effective, but that also saves time and effort for businesses by allowing them to give services to their consumers quickly and conveniently.
A Sales Point
Evolutionary Retail's POS software platform brings a new form of shopping experience to consumers, by enhancing the way they shop. The screens allow users to interact with digital content, as well as with real products. Your customers know your product, but you've got something they don't: details. Give them as much information as possible, and as often as possible. POS TV allows you to deliver a timely and relevant message that will grab your audience and keep them focused on your brand.
Harness Social Media
The best way to bring your social media into life is to stay up-to-date and post new content. Social Media TV will enable you to identify and provide your customers with the easiest and fastest ways to connect to your brand even when they are out on the town, or just relaxing at home. By linking your social media accounts, you can bring the most relevant content from your platform directly to your digital signage.
Create A Welcome Mat for Their Journey
Our idea is that our shoppers are essential to us, therefore we will go out of our way to make sure they have a good time with us. Display screens are great for showing information about the latest sales, markdowns during holidays, or department locations within a store. You can convey tailored messages to shoppers in-store via digital signage. From individual display panels to large interactive screens, you can highlight the most relevant information for your audience. On the way inside your business, give guests things to view or read.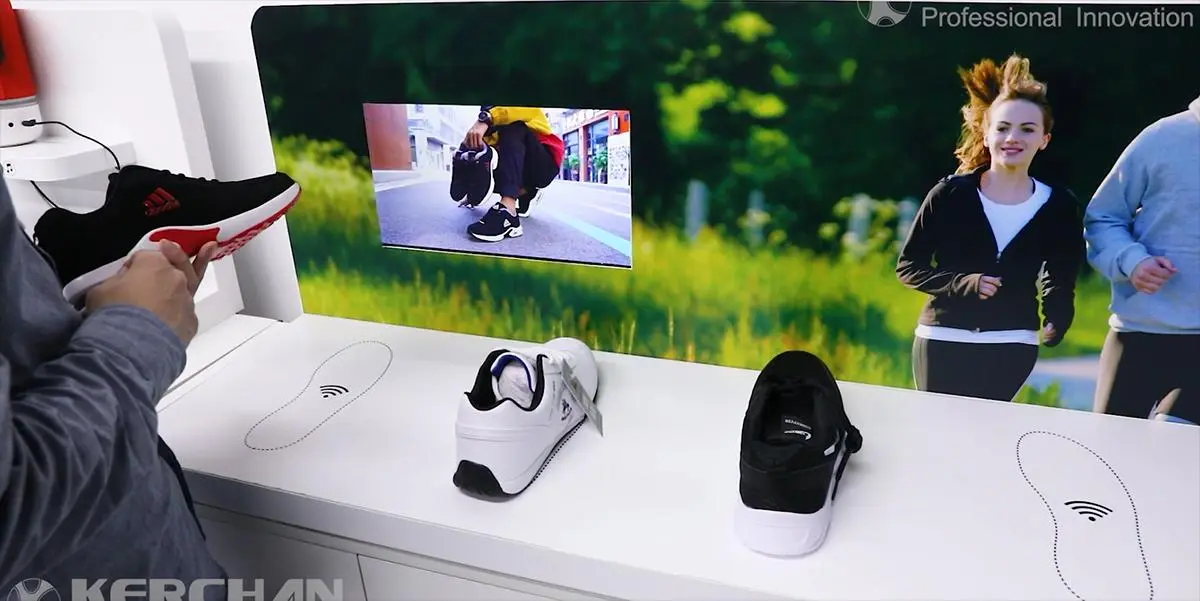 You'll Never Be Short Of Stock Anymore!
One shop, two concepts: With a shop that offers a wide range of products and services, including a physical location and an e-shop, it's essential for employees to have a convenient way to easily switch between the two operations. Modern consumers have high demands for optimal customer experience. In retail environments, a digital signage display can be used to let customers know what is available online and how they can pay for their purchases in a simple and efficient process.
Conclusion
So how can you use the retail screen to promote your shopping outlets? First, you'll need to select the perfect size for your screens. With the development of the market, Kerchan has also developed to become one of the most professional and comprehensive factory for digital signage in China. Kerchan services include design, development, production, installation and maintenance of digital signage systems, LCD displays, interactive advertising solutions. Our mission is "Make your centric different". We focus on providing you with customized solutions that meet your specific needs. You deserve the best solution for your business!